Hi,
Greeting from the DistrictD Team.
We are happy to inform you that DistrictD have added some intersting insighful pages and modified their existing screens during this FY 22-23.
We enhanced our coverage by over 40 companies and presently we are managing data of over 1040 Indian listed companies on our platform in the form of their financial models, Quarterly data, updated operational metrics with their exclusive screen on all important links including Concalls recordings and all.
The highlights of few major additions during the last financial year (FY 22-23) are as follows:
Industry Pages: we have enhanced our Industry coverage to 19 Industries. As a team, we have added over 12 industries in the likes of IT Services, Oil – upstream and downstream, Tyre, power, Operator etc.

Also, we have modified the existing Industry pages such as AMCs, Banking, Insurance by adding some additional data there.

Coverage Page: A comprehensive heat map showing Return, Market cap, Avg Daily volume of the universe at a glance. Please visit our coverage page to know more about various sector performance and interesting information about daily trade (number of times of 3 months' Avg daily volume) of the top companies on that particular day.
Model Variances: This page talks about the DistrictD financial models' performance. A sector wise detailed analysis on the basis of Revenue, EBITDA and EPS. A scatter plot DistrictD performance for the FY22 financial models on the basis of Revenue and EBITDA :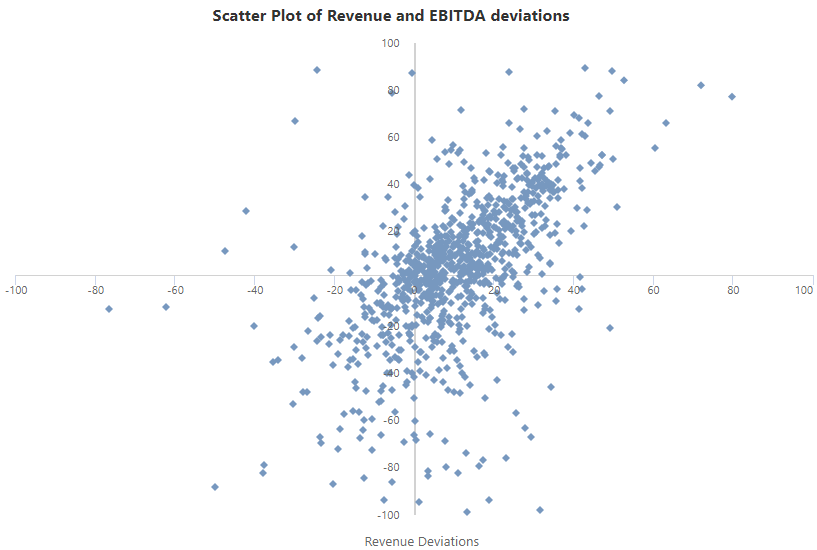 IPOs: We added 30 IPOs financial models which are listed during last financial year. Please go through the below table showing their market cap and their bottom line performance in the first three quarters with comparing the last FY22 numbers.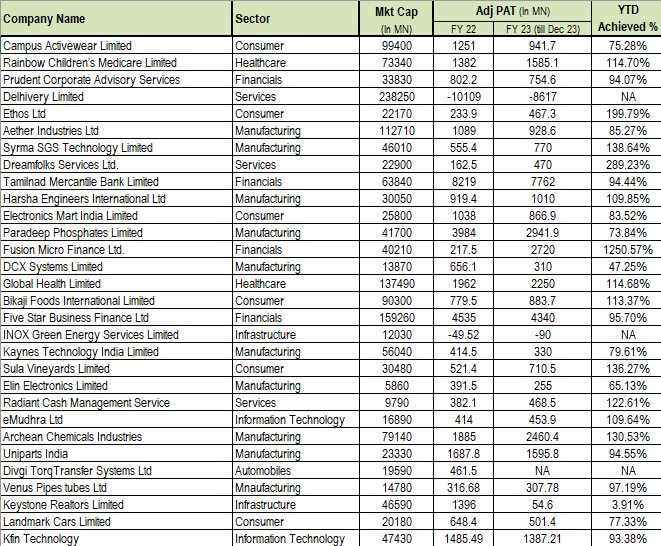 Newly added listed stocks: We added few financial models which we were missing in our coverage such as Usha Martin, Punjab Crop Protection and Sirca Paints. Please visit company page to know more in detail about their metrics.
Thanks to our users for their continuios support which motivates us to drive further in terms of our quality data management of our existing coverage. A few initiatives which we have taken for this financial year FY23-24 to update on our platform on demand of many users such as
Cash Flow Statement: A detailed cash flow statement will be added in each every model during this financial year covering actual reported numbers of Taxes paid, Net debt, Capex etc. by the respective companies.
Half-yearly Balancesheets: We will add half-yearly balancesheet data on the company's Quarterly page. We already started working on it and added for the few companies. We will definately complete this task during the first half of this financial year.
Industry Pages: We plan to focus now on adding few important Industries which still missing on our page such as Capital Goods, Chemicals, Commodities etc.
Thanks to all of our users, keep supporting us for this new financial year FY23-24.