Hi,
Greetings from the DistrictD Team.
We are happy to announce that 'Corporate Actions' widget is added to the DistrictD platform. Now you are able to access the information of corporate actions such as Bonus, splits, Rights issue and Dividend in a single widget.
On the dashboard, you will be available to track the historic data of last two years with upcoming corporate actions. Here is the snapshot below :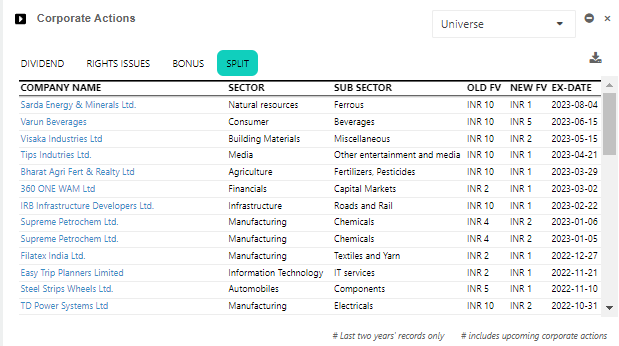 Apart from the dashboard widget, a complete information about the past and upcoming corporate actions for a single company is available on its company page.
Here is the snapshot below of Varun Beverages:

Hope you like this our new widget on Corporate Actions. We will keep updating you about our new widgets/features on the platform.